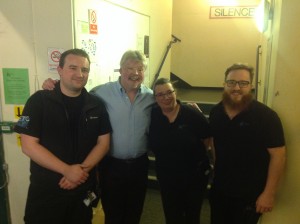 Two great evenings on the Simon Weston My Life My Story tour. Many thanks to everyone who came to the shows. What you see on stage is the end result of a lot of hard work from the theatre teams and we would like to thank everyone involved in getting us out in front of the audience. And meet Marley, theatre dog from Basingstoke who stole the show with his walk on performance.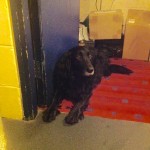 Next date is Powys on November 26th. More details to follow.

The Simon Weston My Life My Story show moves to The Mercury Theatre Colchester on Sunday after two sell out dates. Swindon and Warrington were packed houses and there are only a handful of tickets left for Sunday.
It was the conflict of a generation and one that many will never forget. On the second of April 1982 Argentina invaded the Falklands Islands with the aim of recapturing them through a claim that they had inherited the islands from Spain in the 1800's.
The Islands, which had been controlled by Great Britain for nearly 150 years, became a battle ground and the UK government were quick to defend both the Islands and it's inhabitants. What was to follow saw the deaths of 655 Argentine Soldiers and 255 British Serviceman.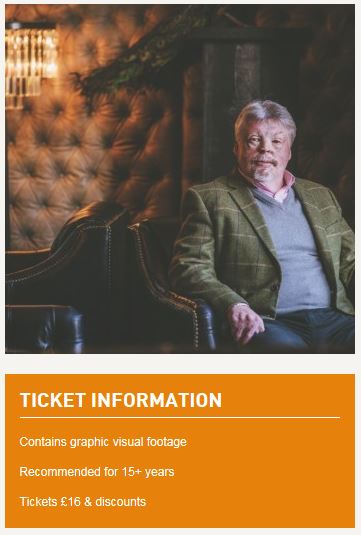 Amongst those who were sent to the conflict was Simon Weston OBE.
In one of the most horrific moments of the conflict the RFA Sir Galahad was bombed by two Argentine planes, aboard at the time was Simon.
This was a event which would change his life forever.
Eventually, and against the odds, Simon escaped the burning and buckled ship, but only after suffering 46% burns to his body. Today he has become one of the most recognised faces of the conflict and for the first time ever Simon is taking to the stage to tell his story with no holds barred.
Guiding him from that fateful day to current times is David Fitzgerald, close friend. There will be highs and lows; questions that only a friend as close as David could ask, with answers only Simon could give. From his unique perspective Simon will share shocking truths about the conflict, about the day the Sir Galahad was attacked and about the impact the event and its consequences have had since.
Simon Weston; My Life, My Story is a truly inspirational show about one man's journey from the front line of war, being on the edge of death, to today being a happy and contented Father, Grandfather and national treasure.