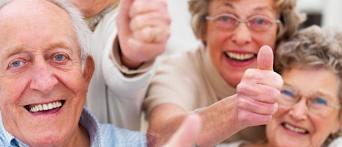 I wandered into Plymouth on Sunday and poked my nose into various clothes shops as I have been told to smarten up my act when it comes to my suits. The BBC are using me quite a lot at the moment to read the late Spotlight news and now wide screen is freely available to so many homes, I can re launch my television career. I flicked through one section of very smartly well tailored items but was gently persuaded to leave the 'Young and Slim Fit' rack and to go upstairs to the more generous clothing section; this lot were sold by the yard rather than by the label. Several funereal items were chosen for me and I must say with some pride that my estimates of waist and chest size were a couple of inches out and I managed to get into a slightly smaller jacket from the shop floor rather than the assistant rummaging around in the stock room looking for something left over from a circus or a Pavarotti tribute act. With renewed self confidence, I bounced down stairs and out into the bright sunshine of Plymouth. I will just repeat that line again, the bright sunshine of Plymouth, the same city where two weeks ago my car computer screen warned me of 'possible ice on road.'
It was then that I saw her coming, she weaved her way through the crowd ignoring lesser mortals, brushing past slim and trim student types and delivered a leaflet into my hand…. Was it advertising a way to find Jesus or double glazing at ridiculously low prices…..no…..it was 'All you can eat curry'. So there I stood, outside Ann Summers, who are apparently trying out a new position in Plymouth, wondering if I should be offended that I seemed to be the perfect marketing focal point for 'All you can eat' establishments.
Maybe she thought I needed feeding up after my sudden weight loss! Or was it…if he comes in we can all take early retirement. But as I watched her walk the entire length of the shopping precinct I couldn't help but notice she didn't give out another leaflet…to anyone!
Anyway, congratulations to the team who brought down Steve Harley for the concert on The Hoe on Saturday night and well done to Steve himself for remembering that his fans, myself included, have aged a little and may no longer be hardened festival goers. He played some nice long and slightly obscure tracks so we could visit the handy porta loos without missing his hits and didn't have the music too loud or the stage lights too bright. Tea was available and one of the marshals very kindly held a torch when I was trying to help find a lost inhaler for a fellow concert goer, who in turn helped to my feet before the damp effected my back.
Party on you crazy middle aged hell raisers.
Fitz