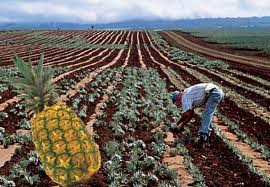 Yes, the email has arrived! The confirmation I have been waiting for, a lottery win. Although I have ticked the 'no publicity' box I might as well tell you as rumours of the life changing money will no doubt have spread in Ivybridge already. It's not quite as much as the couple in Haverhill with their £148 million win…..in fact £148 million six hundred and fifty six pounds…..such is society today all the news reports didn't bother to mention the six hundred and fifty six thousand. Anyway the FitzGerald family will not be changed by the good fortune……£7.50! Please don't send begging letters, the windfall has already been earmarked. A new pair of glasses might be an idea as the £7.50 is in fact  a win on three lines on the same ticket as I seem to have put down the same numbers three times……doh!
Last month I left you with the threat of more tales from the U.S.A. and the FitzGerald family trip of a lifetime. We had left Las Vegas and were now heading for Hawaii. Having scanned the crowd in Las Vegas, I had a personal bet with myself that I wouldn't be the fattest thing on the beach and won that by a clear two hundred pounds!!! It was Ratboy, the son and heir, who spotted the overall winner, a young lady coming out of the surf like Ursula Andress…..like Ursula Andress with a hint of Demis Rossous, …….you will have to be 50 plus to remember that name…..and I am talking age, not dress size!
'She's wearing a thong,' whispered Ratboy.
I squinted in the general direction of the shadow which was enveloping the beach and corrected him that it was not a thong. 'That is a bikini stretched to the ultimate breaking point.' There was more tension in that garment than in the Ecuador Embassy. Still, she provided a little shade for yours truly  as once again I had forgotten to put any sun block on and had already gone 'baboons bottom' red.
That evening I decided to have a pizza. Being America there was every conceivable topping including nineteen types of cheese, three endangered species and whipped cream but I just had to have the local delicacy. I have always enjoyed Pizza Hawaiian, cooked pineapple goes so well on top of a pizza and I love it. However, it wasn't on the menu and when I asked the waiter, he had to go and ask the chef, who in turn had to ask the restaurant manager. Fact! Eighty percent of the worlds' pineapples come from Hawaii. Bang outside the hotel was a field with twelve million of them in. The world's biggest cannery was just down the road. You saw pineapples on T shirts, on cars, on surf boards and the real things lying in the gutter….you could have them at breakfast on your cornflakes, stuffed with other pineapples for lunch and take them to bed for a midnight snack….but ask for a few chunks to be sprinkled on a pizza for dinner and they treat you like a freak. And this from a nation who pour maple syrup over bacon and eggs!
Fitz