Andrew Marr had an affair…with what?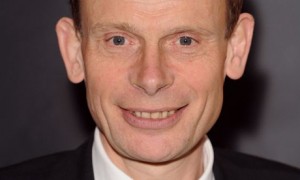 And speaking of the news this week, how big are Talibans and would I notice 500 of them burrowing under my skirting board.
Anyway, ratboy, the son and heir, is off to America to play football for the Plymouth Argyle academic side……surely that's an oxymoron.  Being apart for ten days from a 16 year old will be a wrench for his mother and me, but the enemy, the good lady wife, is coping well. She has placed the champagne on ice, burnt a lot of his bedding and keeps bursting out laughing for
no apparent reason several times an hour. There were a few worries on the social deportment side of things so it was decided that a 'pep talk' on behaviour would be given at the farewell dinner. It started with the usual do's and don'ts….no wild sex, no drugs, no breaking wind at the dinner table, don't drink directly from the toilet bowl and please…..please pull the curtains when not wearing pants. I agreed to most of his requests and told him to behave as well.
So, off to the good old US of A. Philadelphia and New York here he comes. How far did he get? Wiltshire, in fact Chippenham General Hospital casualty! Slipped while getting on the mini bus and put his arm through the bloody glass panel side window. The enemy now in floods of tears, champagne bottle in bird bath and entire week of middle aged partying put on hold.
However I did witness a particularly touching mother/son phone call.
'What do you mean cut? Well how much blood? Main artery, don't be a whimp! Just get on the aircraft, Virgin interiors are mostly red anyway, nobody will notice.'
The Daily Mail's Mother of the Year award on hold again.